The Citrus Heights Veteran Community Center was is in dire need of facility upgrades. VERG partnered with Bullard Construction to make a plan to provide donated labor and material improvements in the banquet hall to include new T-bar ceiling, paint, LED Lighting and some new wall panels. Additional funding helped to assist with finishing touches. The result is a dramatic facelift that has created a more welcoming environment for the many Veterans that are served meals and are provided other services.
Feedback we heard on the unveiling day in January, 2022 –
One veteran, with humble appreciation and a huge smile, "This is comfort"!
The building owner, Jeanne Rounsavell, said, "Last year was hard for me. I lost my husband and seeing how beautiful the center looks makes me so happy and my husband would have loved it too."
Vince Robles, the center manager said he is so grateful to Bullard and VERG for what a difference they have made for the veterans that come to the center.
A big THANK YOU to Bullard Construction for jumping at the opportunity to make a difference to our veterans and donating all the construction materials and labor. Without their generosity, the veterans would not have a renewed, fresh place to share comradery and feel appreciated.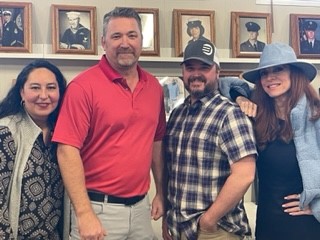 VERG Board & Bullard Construction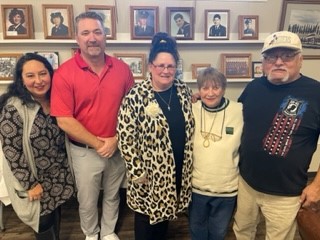 VERG Board, Bullard Construction, HPE, Citrus Heights Community Center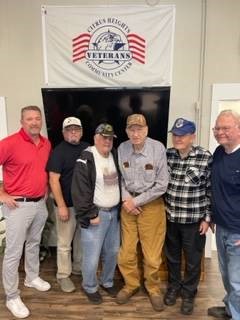 Cheers to our beloved veterans!